Field Trip for School Groups to visit an Animal Sanctuary
Welcome educators and school kids of all ages!
Visit us for a fun day out on the country side in the pristine Para Wetlands to learn about animal care, animal rescue and whole foods plant-based nutritions – includes lunch and animal food!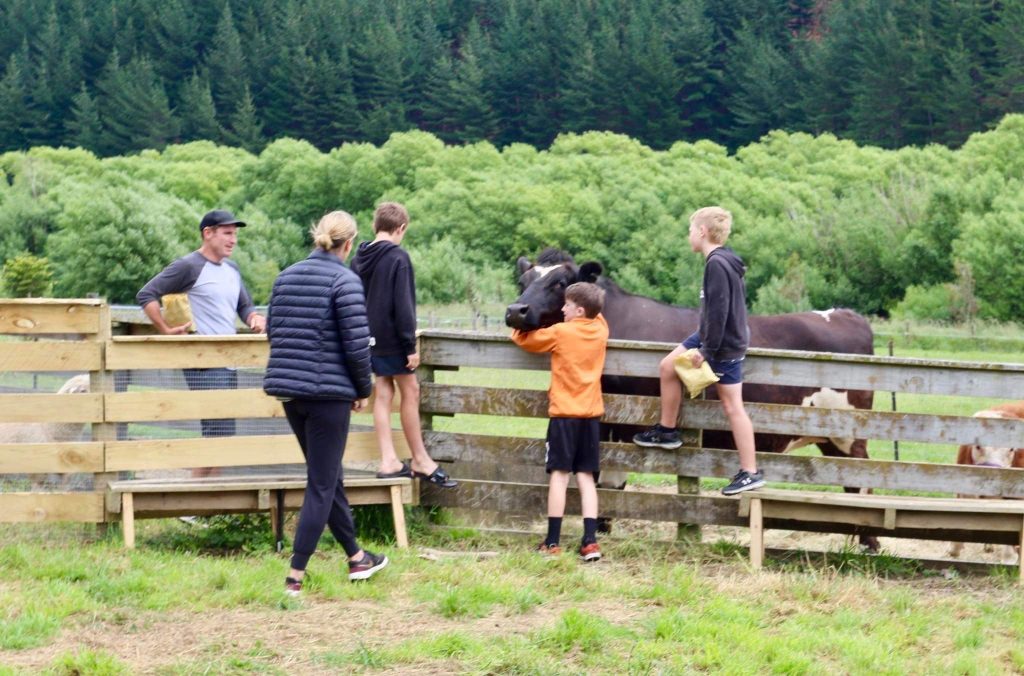 Here's what the kids say:
You were amazing when we came. You were so good showing us all the animals and showing us what you do. I will always remember Drew and Dunkin the donkeys, as well as Humpy the dwarf sheep. Thank you for showing us how to cook a vegan meal!
Everyone should go and visit and make a meal at Te Paranui!
I did lots of things for the first time… it was sooo good!
As part of the full day program we will
talk about how to be safe around animals and how to care for them
explain what to expect when rescuing an animal
introduce the animals and talk about their rescue stories
hand-feed Alpacas and Sheep
give our Mini horses and Donkeys a spa treatment (brushing)
pet Theo the giant cow
say hello to Pepper and Lottie the pigs and spoil them with their fav food
play with the small rescue animals in the safety enclosed 'pet zone'
prepare from scratch a plant-based whole food lunch together in groups of 4
have a fun and educational talk about plant-based nutritions and whole foods
meet the retired Greyhounds of Hounds4Life! and talk about Greyhounds as pets
demonstrate how to behave properly around dogs and
watch the greyhound running full speed.( Weather permitting)
Pricing: $ 17 per person plus a flat rate of $ 80 per visit
Group size: 18-28 (includes accompanying adults)
T&C: please read our terms & conditions
My Year Six class had a great time at Te Paranui. They learnt a lot about animal care and food, as well as having a great time. Having the animals' likes and dislikes explained, allowed them to interact with all the animals positively. We visited on the last day of a three day camp and for lots of them this visit was their highlight. Many parents have also commented, with some of the class going home and making meals for their family from the recipes they made on the day. I would definitely recommend going here, we will be back 🙂 Thanks, Sophie
Sophie Shaul
Rapaura School
Please check availability on the calendar and choose the date you want to come with your school group to visit the Animal Sanctuary. Fill in all information on the form and press the 'submit' button to instantly book your special day out learning about animal care & rescue and plant-based nutrition!
Download our health & safety form (RAMS) in preparation for your visit: