Te Paranui was founded in 2015 and developed with the help of many volunteers and a full time manager into a Permaculture Paradise and Animal Sanctuary. In 2021 we expended the Animal Sanctuary and started to build more dwellings and shelter for small animals in need of a temporary or permanent home.
All ex-farm pets are living in a herd and rotating on our 6 acres of grass land next to the Para Wetlands together. The visitors area where our small animals can be petted and the larger animals be observed over the fence and fed with pellets is created to open up the Animal Sanctuary to the community and share our passion and love for animal care & rescue.
Our permanent animal residents are: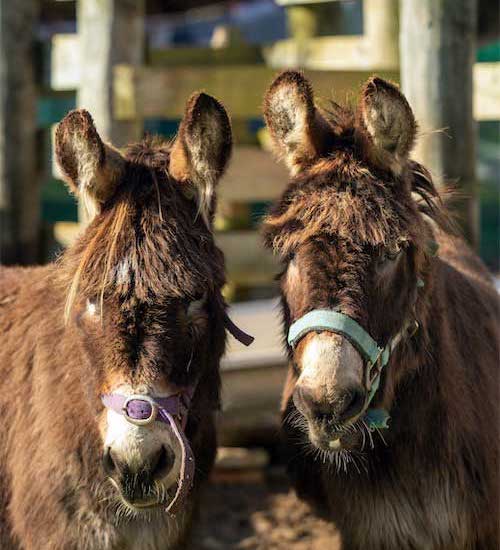 Dru and Dunkan, our 2 inseparable donkeys, where the first animals to find a forever home at the newly founded Animal Sanctuary. The former owner who were looking for a new home for them due to ill health (in the people, not the donkeys) gave us only one instruction: ' They cannot be separated, they walk together like a pair of boots'. And so it is, if you come and visit you surely will see them always hanging out together!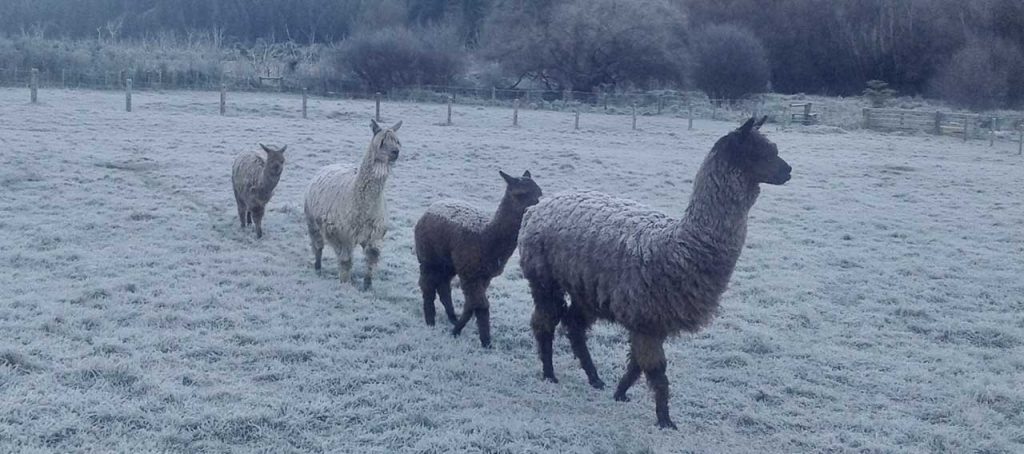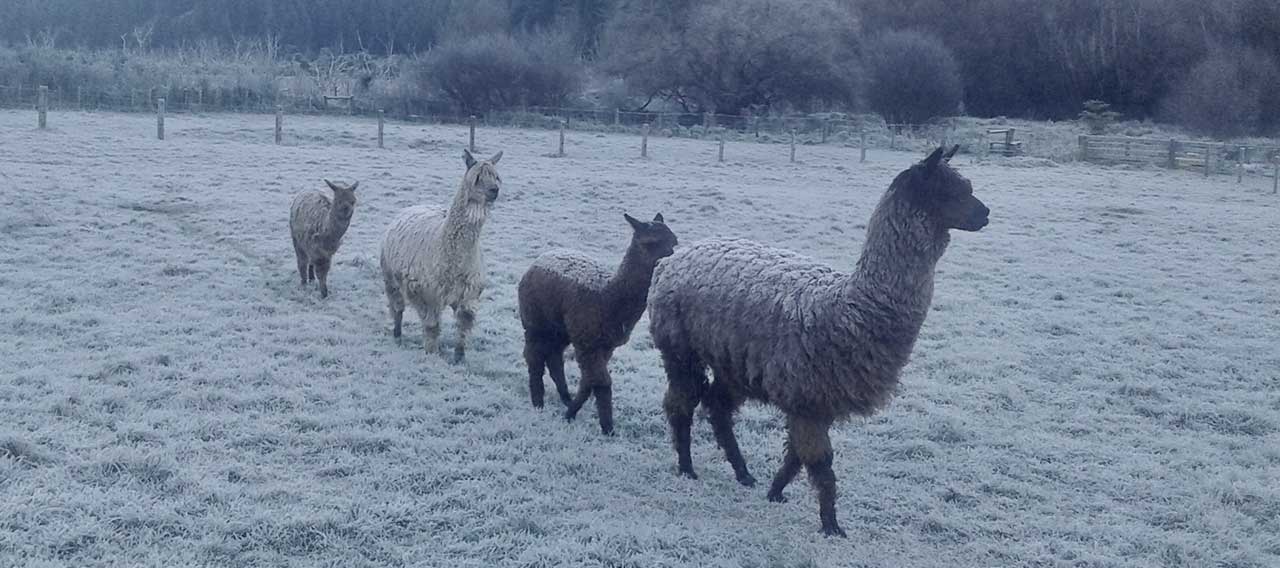 4 Alpacas: Holly, Pedro, Greta and Tinchen. They were the second animals that found a forever home with us when the owners couldn't look after them any more. Alpacas are easy going, curious , light on the land and just a pleasure to have as pets. And of course have the softest wool ever!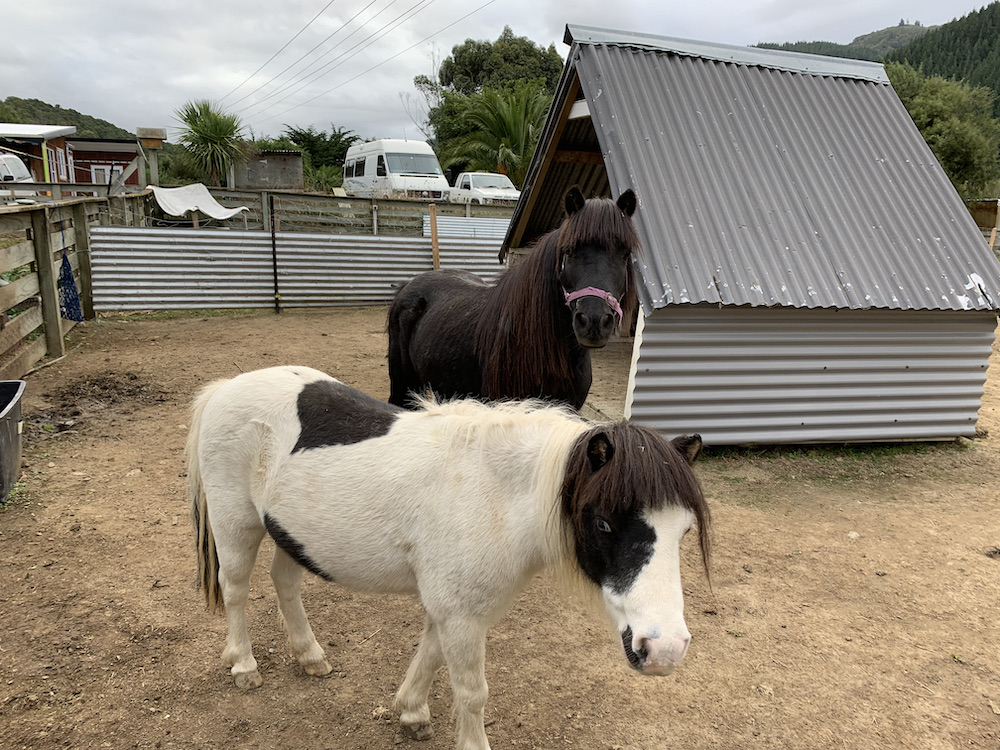 Latte the ex show Miniature Horse (black) and China, his companion. Latte is the boss of the whole herd and couldn't be separated when we thought he'd be better off at another place to look after his condition (laminitis). He broke out of the paddocks there all the time until we've been ask to take him back. When the herd saw him after being a few months on their own they were all rushing towards him and he ran across the paddock to take back his place at the top of the herd. We surely will never try again to separate him from his tribe!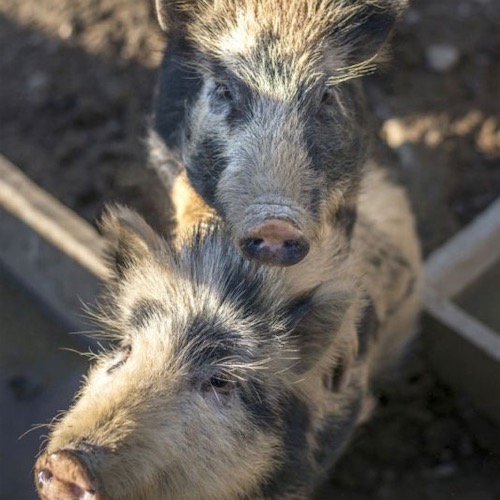 Pepper pig was given to us when her mother got shot at a pig hunt in the near by bush. We raised her as well as Lottie, whom we got from SPCA, by bottle. Now that they are grown up Lottie decided she doesn't want to share her space with Pepper-girl any more so now they live in separate pens with lots of room to roam around and to dig with their amazing snouts in the dirt all day long.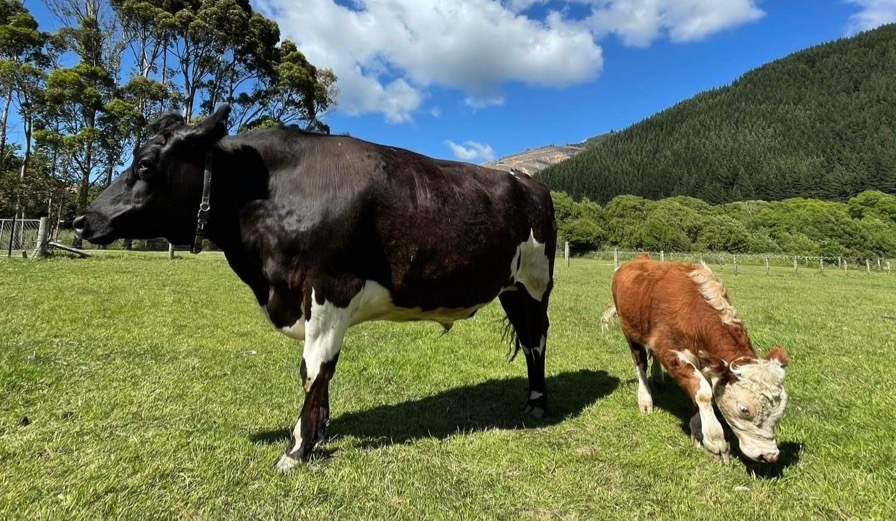 Theodore the gentle giant and Matao, the mini cow. Theo has been rescued by Alex as a bobby calf, raised with the bottle and look at him now: he weights over 800 kg! He doesn't want to be on his own so now he's got his best mate Mateo, the Mini cow. They are a sight to behold on the paddocks hanging out together happy as!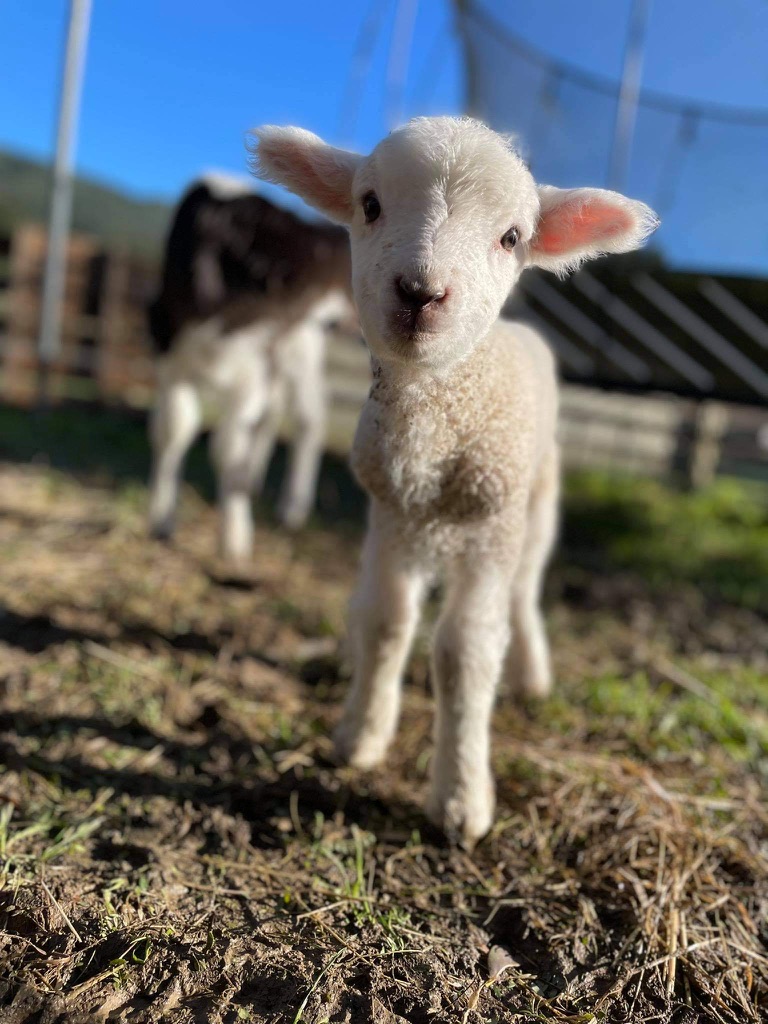 Currently we have 5 Pet-Sheep: Humpy, Frida and Snowflake (mum and daughter), Sushi and Felix, who is our baby and we just raised him with the bottle.
He thinks he's a Greyhound and follows us everywhere…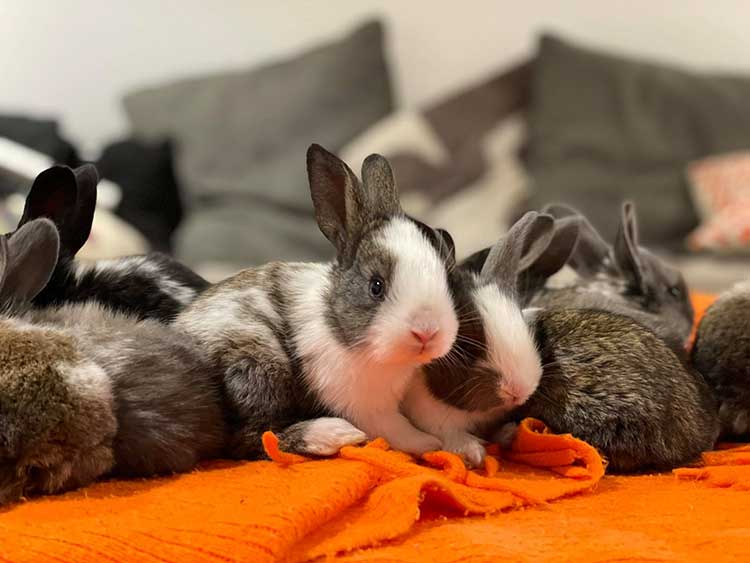 Lola the Giant Flemish has been surrendered to us with her 9 babies. The owner didn't know that she was pregnant when she got her and had no space for 10 Giants on her town section. We love to have the baby bunnies, they are sooo friendly and inquisitive, just a joy to watch! The mum and her son Tofu are staying with us, all other bunnies have found a loving forever home.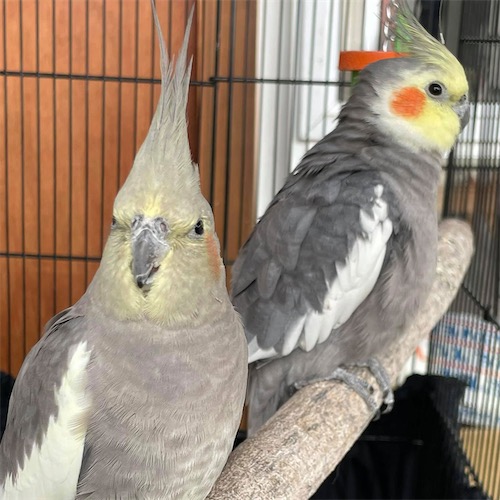 Bonnie and Clyde are our first residents in the newly build 10 sqm large aviary. We don't clip their wings any more and finally they can fly around and do what Cockatiels do best: talking and imitating sounds. They love to climb on us when we visit, sitting on our heads and talking straight into our ears, what ever they have to say;)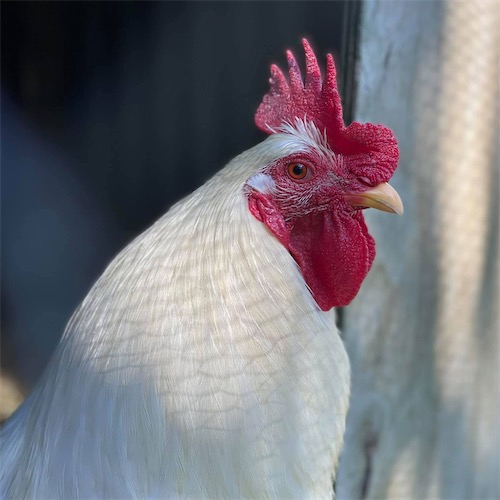 Ricky was waiting at the SPCA for a year patiently on his own until someone comes along and take this lovely bird home as a pet. When we came to look for birds for the new aviary it was only him and we couldn't go without taking him home. Knowing the caring nature of a rooster we got some chooks for him from former factory egg farming to let him do what roosters do: looking after the girls selflessly. The eggs they lay are a welcomed snack for Pepper and Lottie.
What a happy chap Ricky is now, rostering every night on the big Kowai tree to overlook the chooks pen and warn them from predators.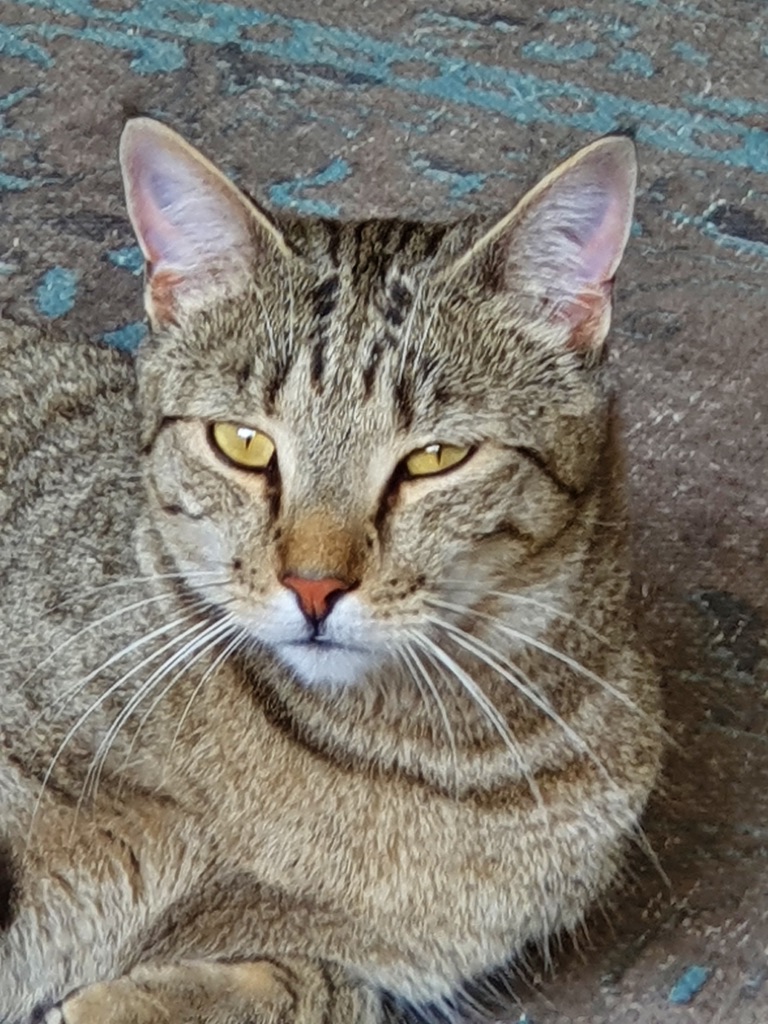 Our first 3 cats who moved into the cattery are Spike, Elvis and Goldie. They came from up north from a private cat rescue place which urgently needed to free up some space.
Now they're settling into their safe and cosy new home and are a delight to hang out with. Come and smooch with them on your visit!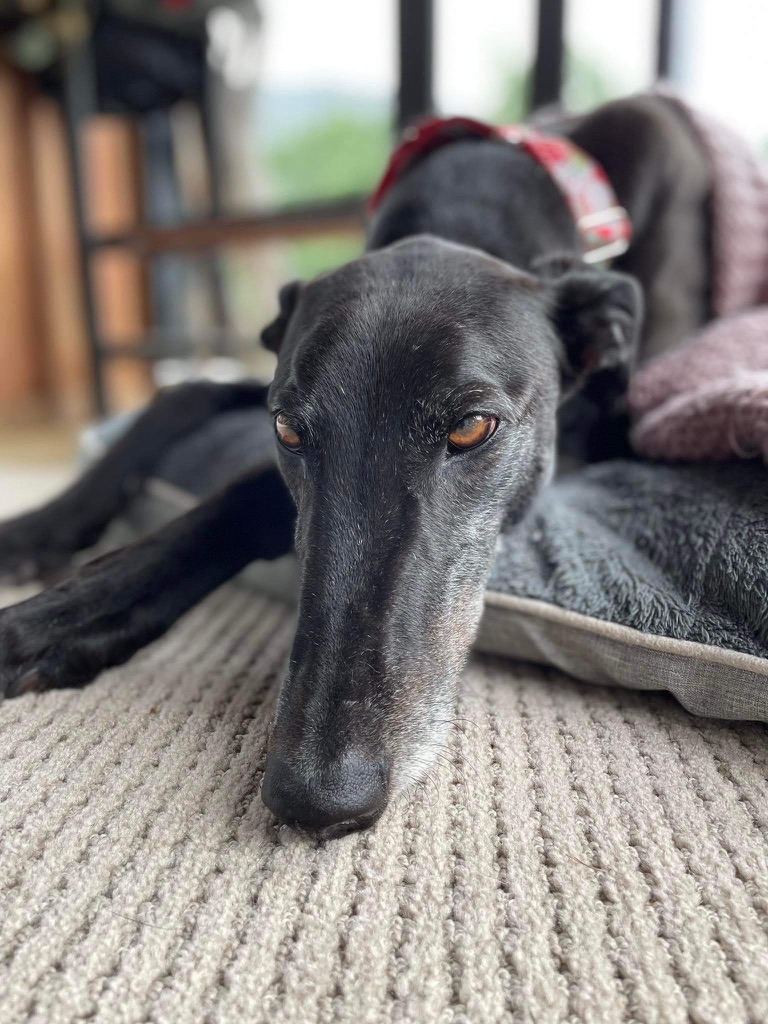 Alfie is our resident Greyhound. When he came as a foster dog to be re-homed he got along with all our animals so well, even with Felix the pet sheep and the chooks, we couldn't resist to keep him and give him a forever home! Besides Alfie, we always have up to 3 retired Greyhounds which we help to find a forever home together with our adoption agency Nightrave Greyhounds in Fielding. You can visit our dogs when you come on the open days or on private events!